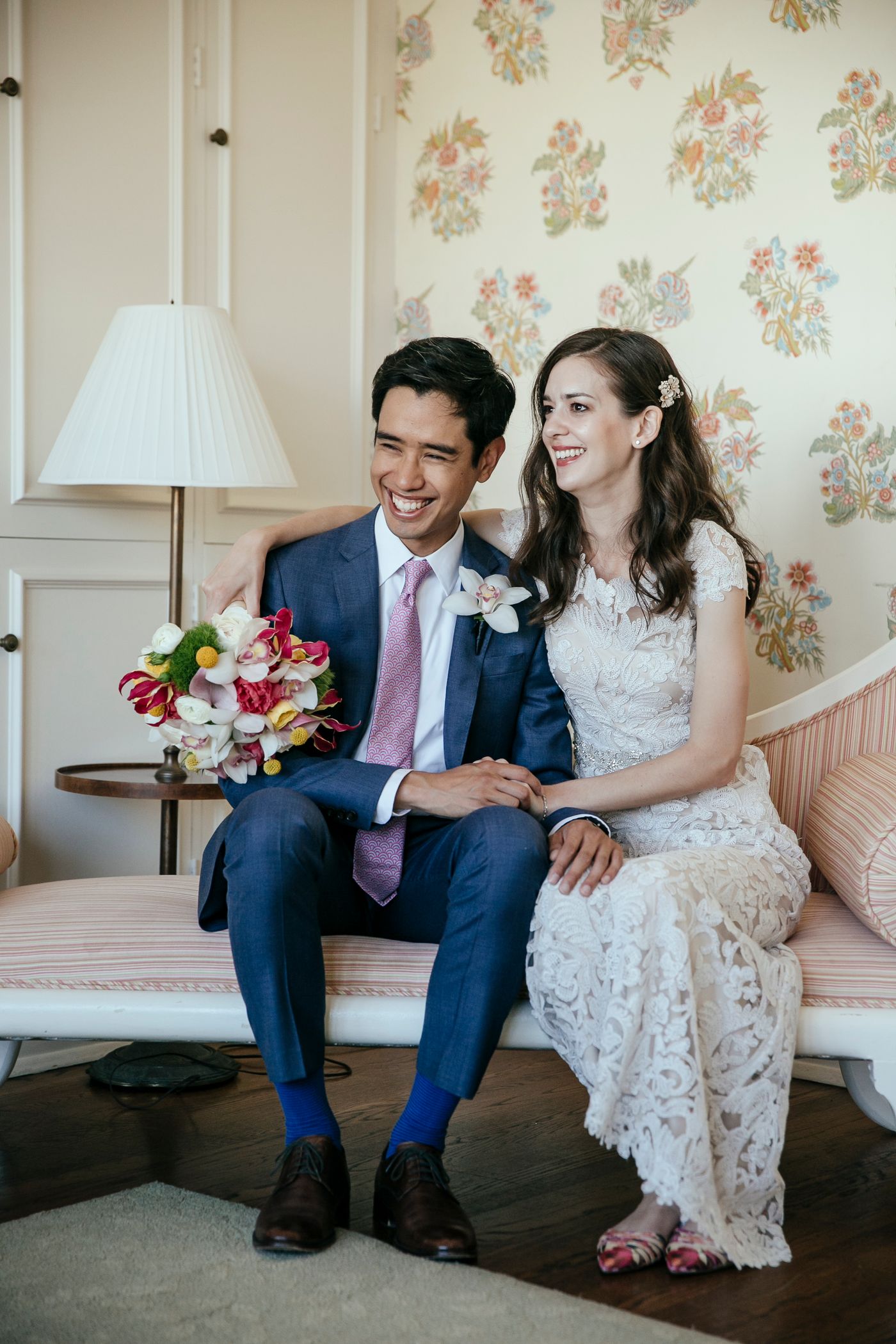 Kevin & Mary
My wife and I recently got married at the Darlington House (just the ceremony without a reception) and Kristana helped provide day-of coordination services. We had a pretty small ceremony with 23 people including us but we decided that having Kristana there would help us (and our families) relax and enjoy the moment without having to worry about stuff.
Leading up to the wedding, Kristana reached out to our vendors (officiant, furniture, strings, venue, photographer) to make sure everyone was on the same page, and created a day-of schedule laying everything out. We flew in a couple days before the ceremony and met with Kristana to walk through the venue and day-of schedule which was pretty helpful. Before the ceremony Kristana and her assistant (I'm sorry I'm horrible with names!) set everything up, and during the ceremony she made sure that we stayed on schedule. And afterwards as we made our way to dinner, she took care of the the cleanup. I'm sure that she did a lot more than what I'm aware of, since everything during our wedding seemed to go really smoothly!
Kristana was professional, personable, and great to work with!