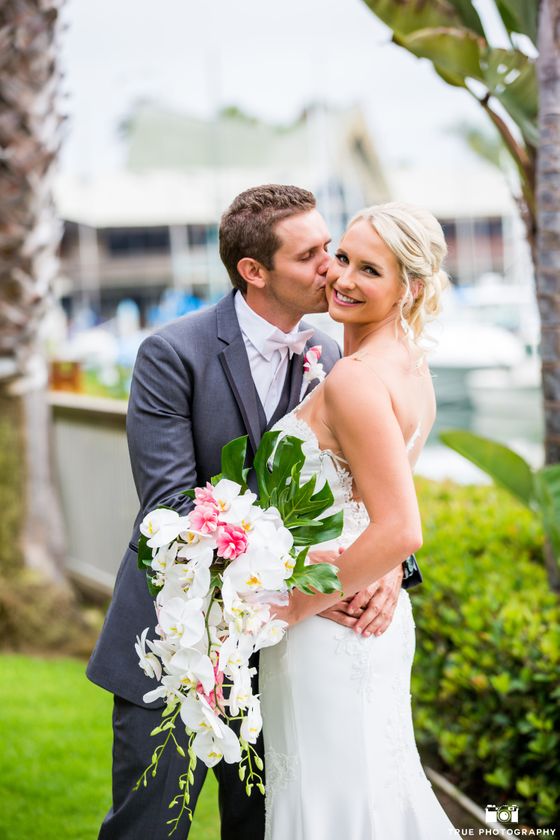 Laura & Josh
If you want to enjoy a stress-free, seamless wedding day that you and your family can enjoy together then YES, you need a wedding coordinator... and YES IT NEEDS TO BE KRISTANA. I thought I was the most relaxed bride who didn't care about the details of the wedding, but I wanted my wedding to be beautiful and run smoothly. That doesn't just magically happen?
Kristana learned what we wanted out of our special day and made sure it all happened, and then some! She helped me plan out things I didn't know needed to be thought of. I am so glad we did because everything progressed so smoothly throughout the day. I wasn't worried about a single thing and neither was anyone in my family. Kristana blew us away with her set up. I walked into the wedding of my dreams. No one in my family fielded a single call from a vendor. Kristana is incredibly on it with answering the phone and getting back to people.
I had an extremely difficult 3 weeks leading up to my wedding with my sister and father both hospitalized with serious medical issues. I spent those weeks in one hospital or the other, and I had NO time to focus on the wedding. Kristana checked on me to see how I was doing and picked up so much of the slack. That was the time I thought I would be able to do some final things. For instance, I had NO signage ready. I REALLY wanted an unplugged ceremony but didn't have time to make a sign. I told her I didn't care about it anymore given everything that was going on. I walk into the ceremony to see she had gotten me a sign and put beautiful flowers on it! Honestly I could go on and on! I want other people to have an awesome of a day as we did, and Kristana can help you do it!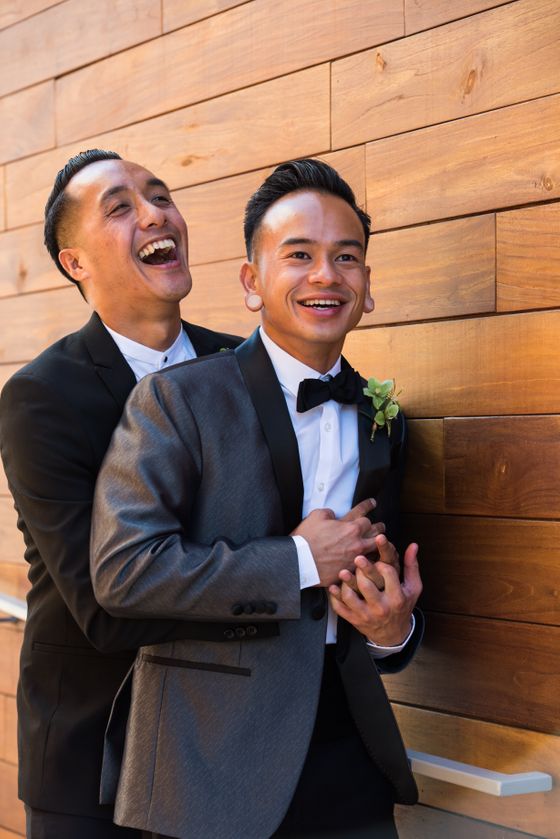 Brent & Keoni
Kristana is beyond words.
We met with Kristana at a quaint wine bar in Hillcrest on good word from our wedding photographer (Kyla from Spotlight Studios) to see if she could be the day-of coordinator we needed for our wedding. At that point in the planning, there was no way for us to fully communicate the vision and madness that was brewing in our heads from the countless DIY details to the unique special moments that had not even made it to paper yet. This was a tough position to fill and I just kept thinking, I wish I could just clone myself. But putting a great deal of trust in our photographer's word and after a lovely meeting with Kristana, we decided to book her as our day-of coordinator.
Over the course of the next 9 months, her personality and our working relationship started to emerge. Even though the bulk of her work wouldn't start until 2 weeks before our wedding, we felt right away her investment not only in our wedding but in our relationship. She put time into understanding us, into learning what we valued most as a couple, most especially as a same-sex couple. And it wasn't until our wedding day did we comprehend how important that was.
When it came to our wedding day, we tempered our expectations. Nothing is perfect. We did not want to let ourselves down by expecting perfection, especially with all the numerous details and moving parts. But somehow, Kristana created perfection. I've always believed that everything is in the details and she knew the very details that would help our vision come alive. She knew the very details that were important to us, even the ones that we failed to see ourselves. She was better than even a clone of myself could have been. One of the most recurring compliments of our wedding was that the day was completely and unapologetically us, and we can credit Kristana for helping us pull that off. She was more than a vendor just doing her job. She became a friend who was just as invested as us in helping create simply the most perfect day that was completely, in every way, ours.
We cannot recommend Kristana enough. Not only is she incredibly talented and dedicated, but she is also a genuine soul who loves her craft and the people she works for. It doesn't get better than that.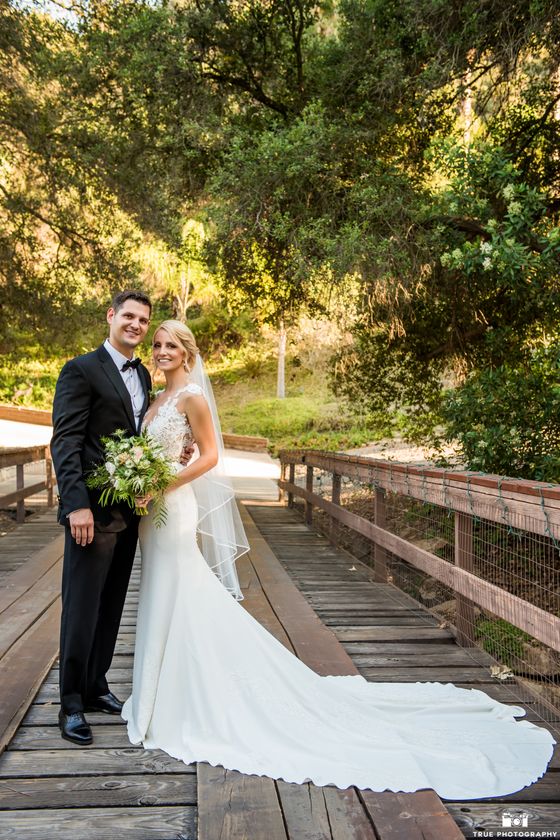 Natalie & Rafe
TLDR; LOOK NO FURTHER & BOOK KRISTANA NOW!
I met Kristana a little over a year ago as she was setting up for a different wedding at the venue I eventually chose. As I watched her set up the wedding happening that day, I immediately got a good feeling about her. She was hauling chairs, props, lawn games, decorations, etc., all in the blistering heat - sweating and slightly out of breath - but through it all, she kept a big smile on her face. Someone with that kind of work ethic and love for their work, is just the person you want on your team for your day. I knew right then that she would be the perfect fit for us.
We ended up booking Kristana for the Month Of package and she was worth every cent !! From the very beginning she felt more like a friend than a vendor. I asked for her advice on pretty much everything and all of her recommendations/tips helped make our event run seamlessly. Thanks to her outstanding organizational skills, fast response times and expertise, our wedding went absolutely perfect. Everyone warns you, "Something will go wrong on your wedding day" - not if you have Kristana on your team ! She took the time to ask us questions and understand our vision to ensure nothing was missed. She is thorough, friendly and hard working - exactly the traits you want in your coordinator.
Selecting a coordinator is a huge decision and can make or break your wedding. So trust our experience and make your decision easy - go with Kristana - you won't regret it.
If you are deciding between packages, I would suggest (at the very least least) the Month Of package if not the Full Planning & Design. We had to bring every single thing into our venue and having Kristana the full month before was SUCH a relief !
We can't thank you enough Kristana and wish you all the best !!
-The Cesmat's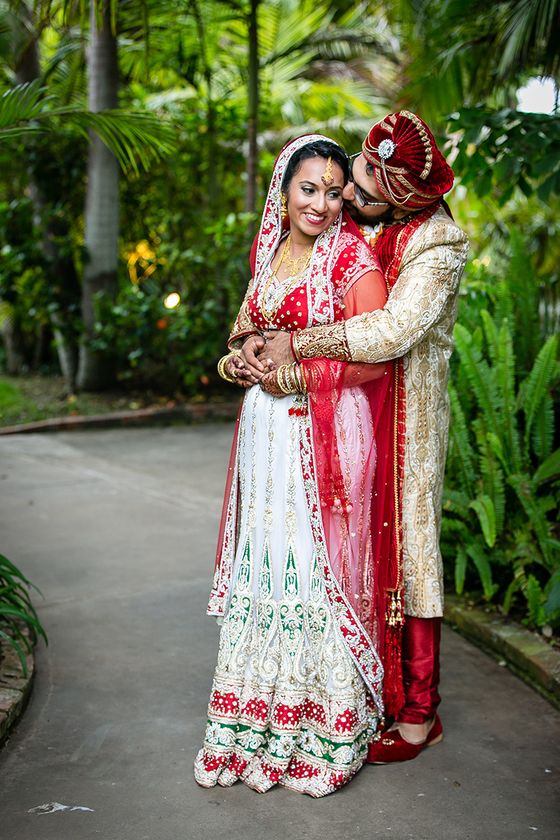 Supreeta & Jay
Kristana and her team are amazing!! She is responsible, trustworthy, caring, respectful, and decisive. She is a very sweet person and very reliable. I would recommend her to anyone!
We had a 4 day wedding (indian cultures) and she owned it! Shout out to Kendra, one of her assistants. Kendra was super helpful and trusting. These two did not let me worry once, when I asked a question they knew the answer right away, and Kristana was so great with constant communication with my other vendors. Especially when I booked a cotton candy vendor 3 days before the event!
One of the best things about her (trust me there are many), she always made us feel that we were the only couple she was planning for especially during the crazy summer wedding season!
If there is anything you need on your wedding, its a wedding planner and her name is Kristana!!
Thank you for everything! You are not just a wedding planner to us, but a friend :)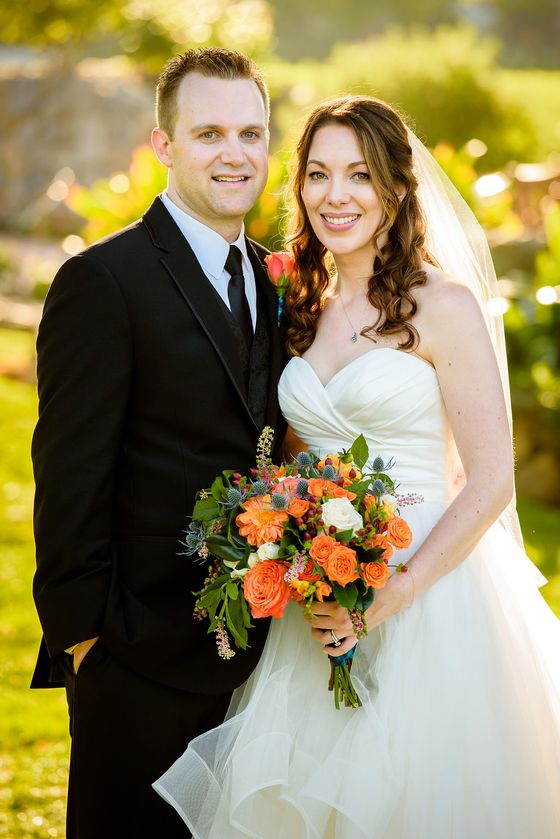 Jimmy & Freyja
Words cannot describe how grateful my wife and I are that we chose Kristana as our wedding coordinator. We went with the "month of" package, and it was the smartest decision we made throughout our wedding planning process.
Kristana is very professional and responds to texts/calls/emails very quickly. Throughout the entire 6 weeks we had the pleasure of working with Kristana, I felt as if we were in very good hands.
No bride or groom wants to deal with problems on the day of their wedding, and Kristana made sure of that. We had a lot of vendors and outside issues to do with and Kristana made sure that everything went 100% smoothly on the day of the wedding.
We will definitely be recommending her to anyone we know getting married!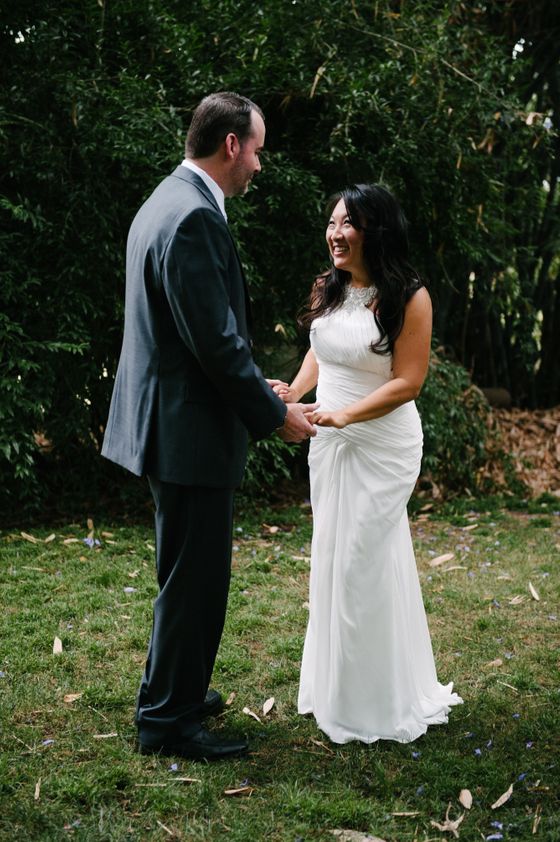 Kareen & John
We used Kristana for the month of services for our wedding (actually 6 wks). We loved her from the moment we met her, which was 10 months before the wedding! She is so easy to talk to, it feels like you're talking to an old friend. Her communication was great and she always got back in a timely manner. Even though we hired her for the month of the wedding, she was always available and helpful with guidance when I had questions during the 10 months before. The vendors enjoyed working with her, too, which was a bonus. It was also a relief near the end where I didn't want to deal with some of the vendors or hiccups that were going on. I was a little nervous I wouldn't be able to let go and relax the day of the wedding but I just told Kristana all the things I wanted done and she had it all taken care of. Our wedding was magical and Kristana was definitely a part of making that happen!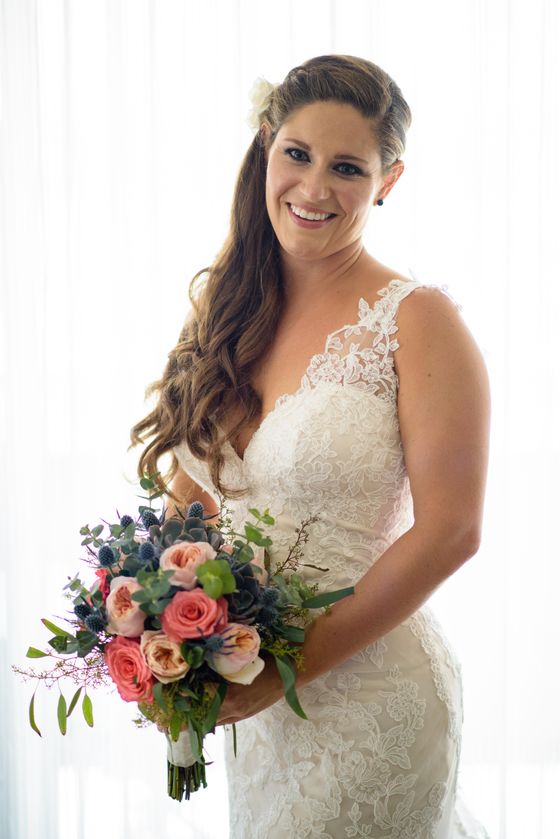 Mackenzie Timmins
I wish I could give Kristana more than 5 stars. She went so far above and beyond everything we hoped for and I am so happy we booked her as our wedding coordinator. Her passion for her job and the attentiveness she shows her clients truly reflects in her quality of work. We booked her for her 6 weeks coordination package prior to the wedding date. The first time we met with her, I immediately felt a weight lifted off of my shoulders. She took the time to get to know us as a couple which made the time leading up to our wedding, and the day of, even more special. A couple weeks before our wedding date we had a huge issue with the transportation company my husband I had already booked. Before I even had a chance to panic about this, Kristana took the reigns and found a new (and better) company to work with us. It amazed me how quickly she could pull off a last minute task like this but proves the relationship and trust she has built in this community. She is very organized, has a quick response time, and a great attention to detail. The combination of these qualities made the day of our wedding run impeccably. We can't thank Kristana enough for everything she has done for us!!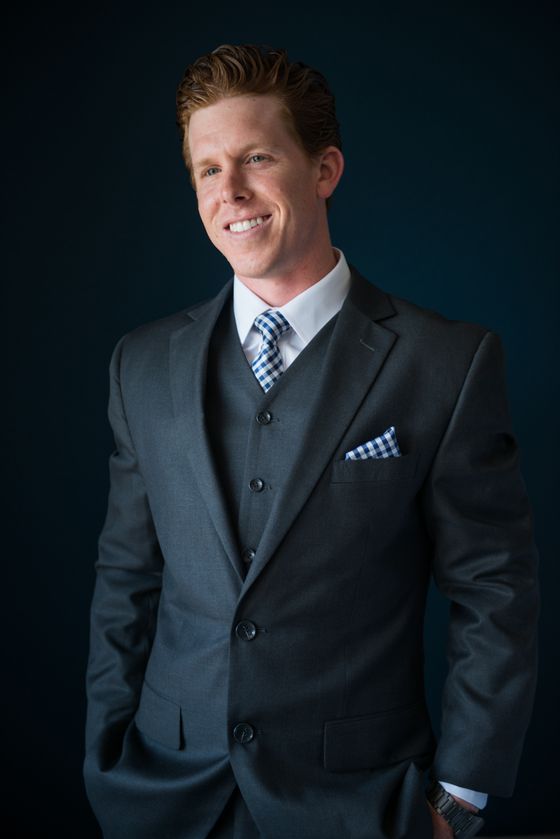 Brett Timmins
Kristana might be the nicest person in the world!! But she is definitely the best wedding coordinator in the world. From day one working with us, she went over the top to make sure things were PERFECT for our wedding. I really can not express how wonderful, organized, and on top of things she was. She made my life so amazing, because my wife did not have to deal or stress about anything. I can not thank you enough for that, there is so much stress during weddings and Kristana makes you feel completely at ease. Also, one of the sweetest things Kristana did was come over one night before the wedding to just sit with us and get to know us and make sure she was on the same page as us.
You are the best wedding planner and I know you will make so many other couples happy like you did for us.
Thank you again. Mackenzie and I love you! : )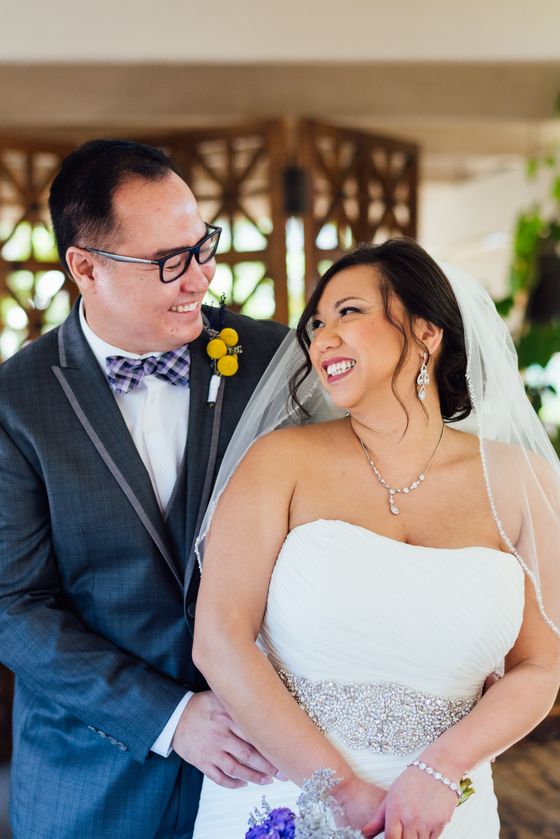 Shirley & Marvin
Kristana was our month-of-wedding coordinator for our wedding on 10/15/16. From the moment we met her, my hubby & I absolutely loved her. She's extremely nice, friendly, and organized. No matter if I emailed her or texted her, she was quick to respond with helpful answers. She just put us both at ease and helped our process go smoother. She made our wedding at The New Children's Museum beautiful, stress free, and an awesome time for the both of us. I highly recommend her.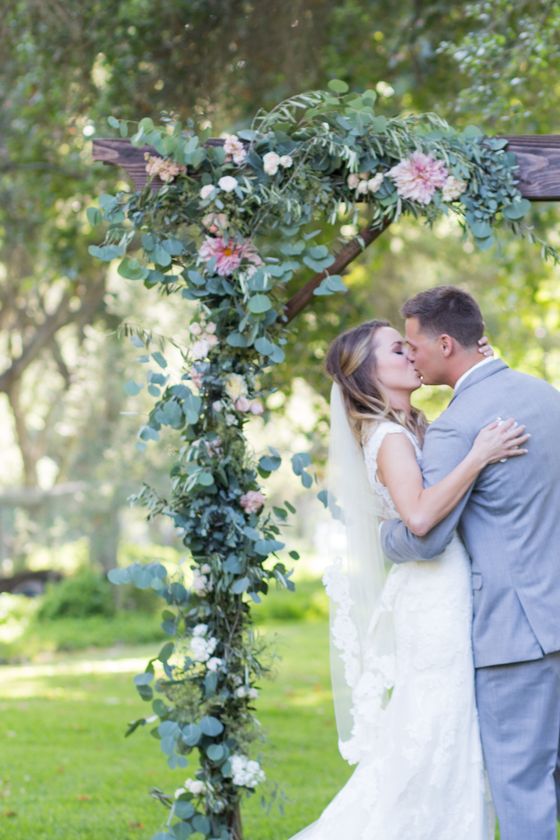 Terha & Chris
First off, if you are looking for an honest, hard working, hands down amazing coordinator, look no further. Where do I even start with Kristana. She is AMAZING. Kristana helped me, as a bride, keep my sanity which let's be obvious, is extremely hard for brides, but she did it and she did it WELL! She was always a text or call away whenever I needed her. From dealing with my other wedding vendors', to giving me simple advice of ideas that I came up with about my wedding, Kristana was there and she was extremely professional. Kristana strives to make sure your perfect day goes smooth and you don't have to worry one bit and let me tell you, my husband and I enjoyed every minute of our wedding due to Kristana's hard work and making it literally, the most perfect day ever(cliche I know). Haha. I also love how she created the most perfect timeline for my husband and I; Kristana takes everything you want to do on your day of and creates the most perfect and amazing timeline! Please, please, PLEASE, use her as our wedding coordinator. I promise you won't be disappointed and your perfect day will be nothing short of amazing with Kristana as your coordinator.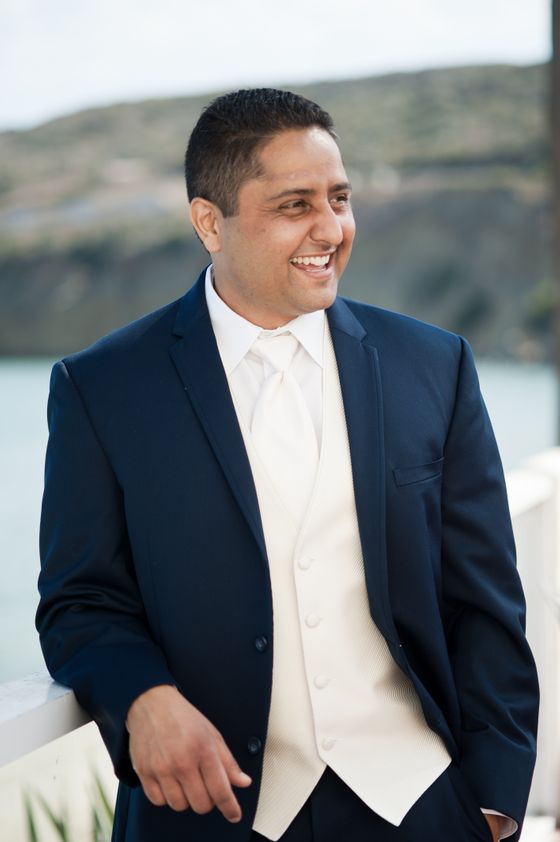 Amir Nurani
Working with Kristana was by far one of the best decisions we made for our wedding. Her willingness to help and guide us was incredible. If she wasn't able to take our call she would get back to us in a very timely manner. We opted to go with a package that involved her for 6 weeks prior to the wedding date (the right choice). However, we contracted her over a year in advance and she was helpful right from the jump.
As we got within a month of the wedding she went above and beyond to begin removing tasks from our plate. I think I might have heard "I'll take care of that" 3 or 4 times over during a meeting without being solicited to do so. She was eager to execute for us. Even before our wedding day came around I looked at my wife several times over and said "I'm not sure what we would have done without her."
Our experience with her during the wedding day was nothing short of flawless. I saw her running around making sure things were in order the entire evening. She helped us stay on track with our timeline of events and made sure the things that were important to us were taken care of. It was more than apparent that if it was important to us then it was important to her. We even left the venue with Tupperware filled with a bunch of desserts from our for our dessert bar since she saw we didn't really get a chance to enjoy much of that (given that we were running around so much). Once again, a gesture that came unsolicited. So thoughtful.
I honestly couldn't say enough great things about Kristana and how talented she is as what she does. If you're considering contracting a wedding coordinator (highly recommended if it fits your budget) Kristana is simply the right choice. You'll be happy you did it.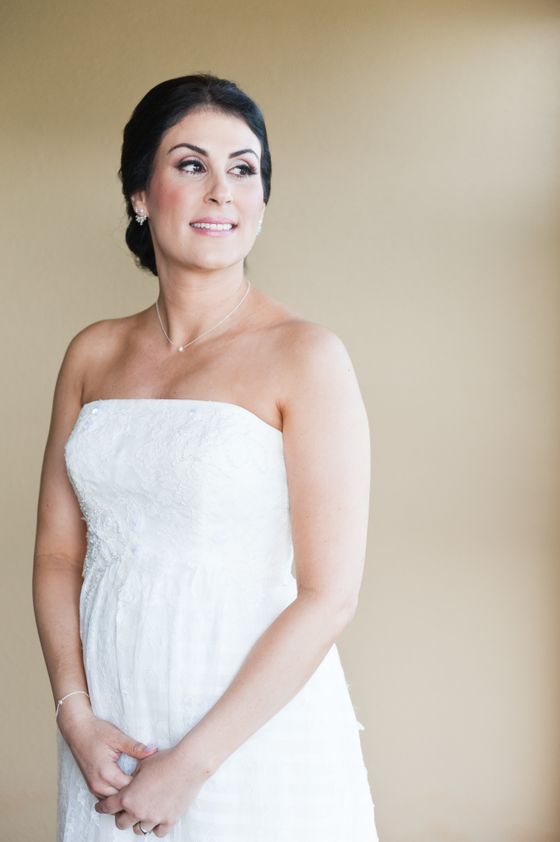 Arin Nurani
I'm going to try to stay away from cliches in this review BUT know something - choosing a wedding coordinator is THE MOST important vendor decision you will make in your wedding. Period. I challenge anyone to tell me otherwise... no coordinator means you don't get to enjoy your wedding... a bad coordinator ruins your special day... a good coordinator makes your special day wonderful.... an amazing coordinator makes the wedding appear as if it ran itself. Kristana is the latter.
I hired Kristana for a very specific reason - I needed someone who could take charge yet handle the most difficult guests and vendors with grace. My wedding was not an easy one to plan. My (now) husband and I decided to get married on a US Military base, which comes with it's own set of challenges (on top of the normal wedding ones). Knowing there would be added issues, I insisted on a coordinator. My husband didn't understand why we needed one (don't worry if your fiance is the same.. most of them focus on tangible things as the important items). I flat out demanded one (yes, a rare bridezilla moment on my part because I knew how important it was). Trust me, men, you do NOT want to be trying to deal with Great Aunt Nancy and her peanut allergy at the same time you're trying to tell the florist to give the corsage to your mom while attempting to stare lovingly into your new wife's eyes. See? Things like that exist - the seemingly most trivial things will take up the most time. And take you away from what you should be focused on... each other and having the most wonderful day possible. Regardless of how much you're spending on your wedding, why spend all that money then have no follow through? It would be like training for the Olympics then deciding to show up without your coach. Not a good idea. Kristana is a good idea. Regardless of the time of day (or night... again, I had a few bridezilla moments) she was always available with a solution. I remember the time that sticks out the most to me, although there were OH SO MANY TIMES. The week of the wedding, I got a text from the florist asking me to meet with her to give her my vases so she could begin to put together the centerpieces. Uhhhhhh. What? She hadn't told me she needed it before the wedding, I was planning on bringing them the day of the wedding. Naturally, I freaked out - especially since the best part about having a coordinator is they deal with the vendors for you! I immediately sent Kristana 4 texts (including screenshots - sorry Kristana!!!) freaking out about the fact that I didn't know it had to be done ahead of time and also kinda panicked about how to communicate with the vendor. I then sat at my desk and stared at my phone. Guess what? Kristana text back right away with a great solution (I could give them to her and she would take care of it) and I was like "oh. duh. that's what she's here for." There were so many moments like that (don't even get me started about the missing guest book and how she sent her assistant to a craft store in the middle of my wedding to get a new one before anyone noticed).
Clearly, my story is this: Kristana saved the day more than once during and in the months leading up to my wedding as well as at the actual wedding. She's probably the best investment I've ever made. In my life.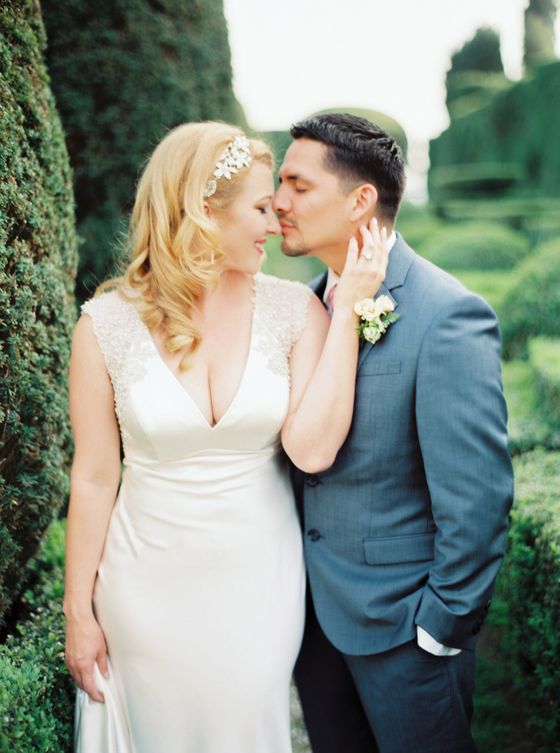 Kyla & Eric
Kristana was amazing!! International Wedding Planner Extraordinaire :) She planned our wedding in Florence, Italy in April 2016. It was everything I could hope for, and more!! With all her careful planning and attention to detail it was perfect. She helped me find great vendors and keep in contact with them. This was a challenge with the distance from San Diego and the language barrier, but she was great in keeping it all organized. There is so much care that goes into planning a wedding, and I am glad I invested in a coordinator. Kristana made my wedding day stress-free!! Thank you XOXO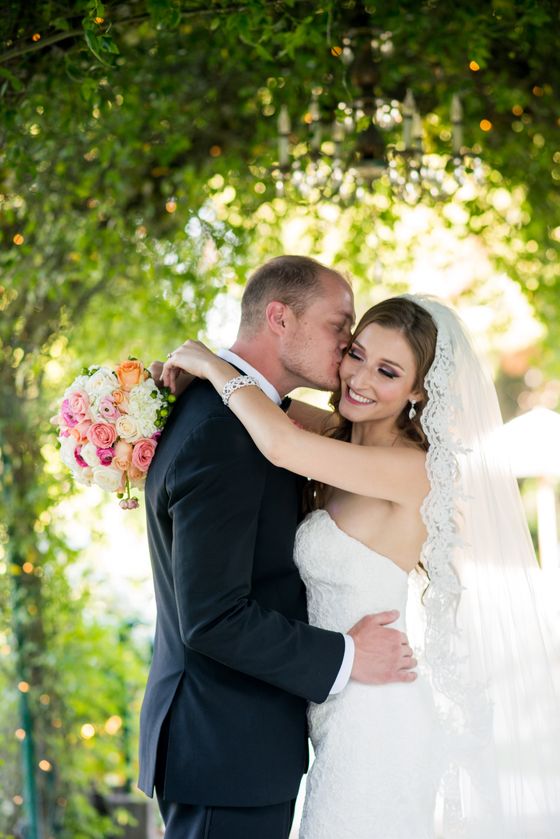 Rebecca & Russell
We were referred to Kristana through our photographer. At first we didn't think we needed a month-of coordinator because our venue had a level of coordination, but things started to pop up that made us realize we wanted one! Multiple vendors of ours asked for a more detailed wedding timeline and we had no idea what details should be included and what the best flow would be logistically. We also had a lot happening - other than the typical wedding events, we had a dancer for entertainment, getaway car that we wanted photos with and a grand exit rose petal throw. Kristana was amazing in making sure everything went smoothly and the vendors knew where to be, etc. Everything went off without a hitch. She even had an emergency kit and pinned my dress when one of my bustle buttons ripped off! Most of all I didn't worry about anything on the day. It was a huge relief when we hired her and I literally handed over all my stress. I was so relaxed on the day and that is worth everything!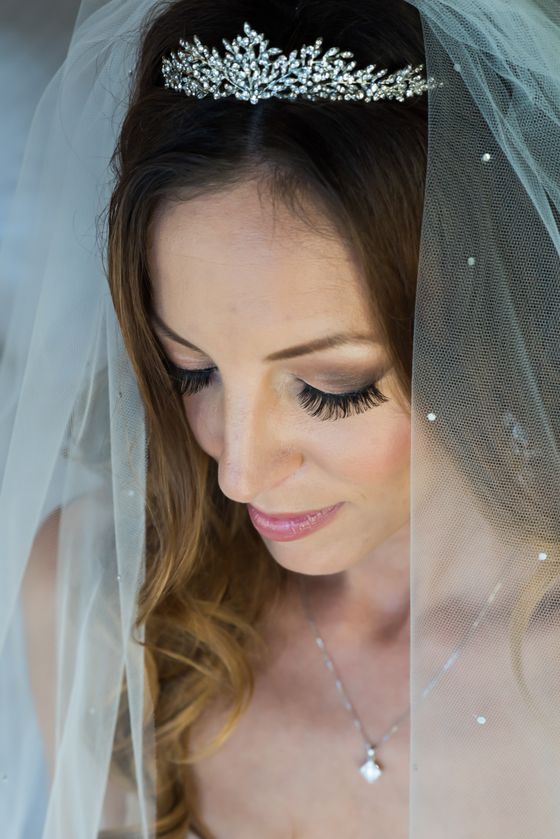 Melissa & Mike
Kristana and her team did an amazing job coordinating our wedding at the Andaz rooftop. She totally understood my vision and executed without a hitch. She did a fabulous job being the middle woman and only came to me to make sure I was having a good time or to give me a heads up about anything going on that she thought I should know. She even personally delivered my gluten free pizza to where I was sitting to make sure I was eating!!! So sweet! I would suggest purchasing at least the month of package deal ( that is what I ended up getting) so that you have enough time to meet up, walk the venue, and diffuse any hiccups that may arise!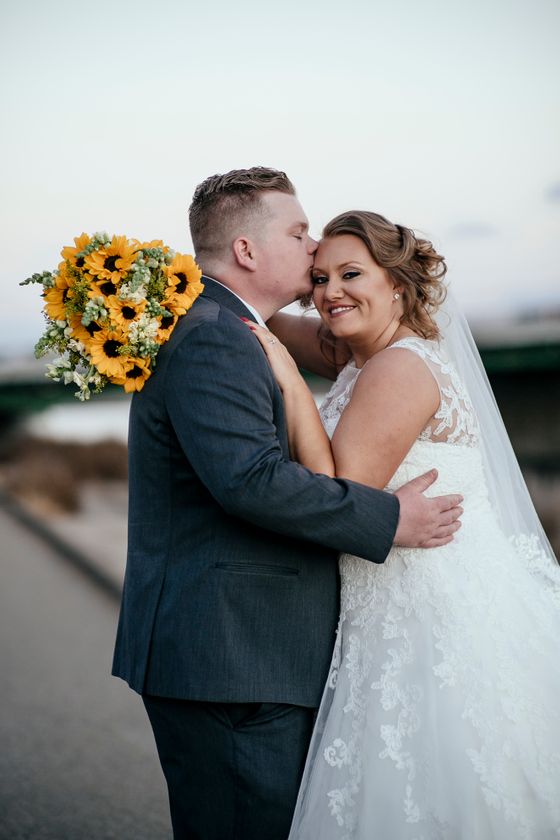 Britni & Jackson
From start to finish this amazing woman has you covered. I went with Kristana Burreece's full planning package and couldn't be happier. Kristana anticipated all of our needs through every step, she came to all of our interviews with vendors and even made a terrific recommendation for a photographer that I am in love with! Kristana's personaltiy really made this a much less stressful adventure. The level of professionalism and passion she has for this industry is outstanding, and my husband and I are very grateful to have found her to plan our wedding.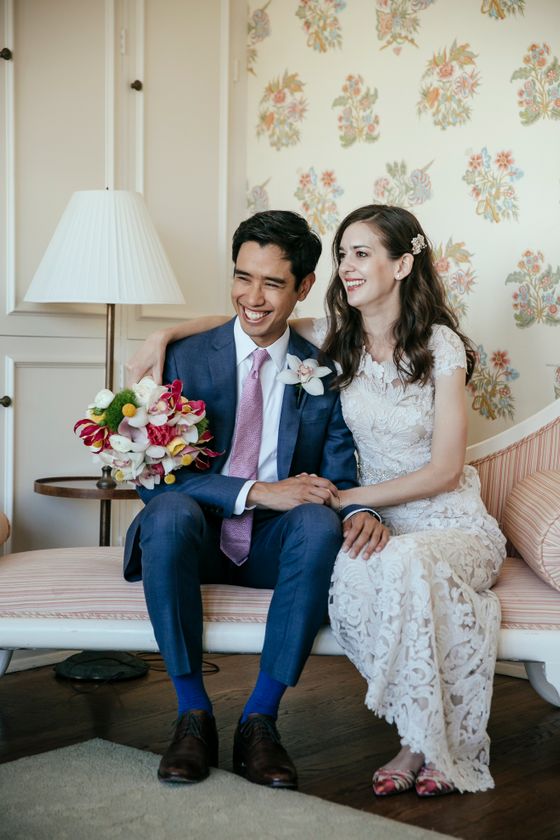 Kevin & Mary
My wife and I recently got married at the Darlington House (just the ceremony without a reception) and Kristana helped provide day-of coordination services. We had a pretty small ceremony with 23 people including us but we decided that having Kristana there would help us (and our families) relax and enjoy the moment without having to worry about stuff.
Leading up to the wedding, Kristana reached out to our vendors (officiant, furniture, strings, venue, photographer) to make sure everyone was on the same page, and created a day-of schedule laying everything out. We flew in a couple days before the ceremony and met with Kristana to walk through the venue and day-of schedule which was pretty helpful. Before the ceremony Kristana and her assistant (I'm sorry I'm horrible with names!) set everything up, and during the ceremony she made sure that we stayed on schedule. And afterwards as we made our way to dinner, she took care of the the cleanup. I'm sure that she did a lot more than what I'm aware of, since everything during our wedding seemed to go really smoothly!
Kristana was professional, personable, and great to work with!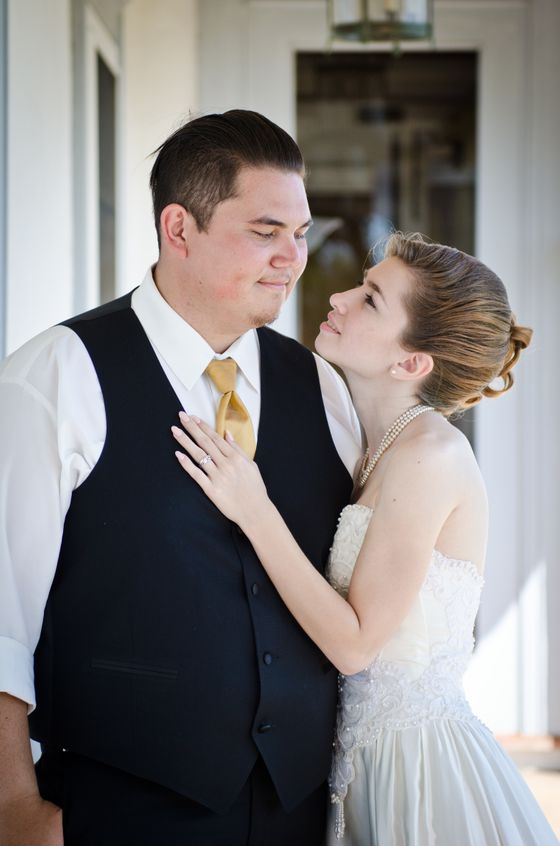 Asuka & Rico
Kristana is really a treat. My husband and I hired her as a day of coordinator and we couldn't have been happier. Kristana went above and beyond not just on our wedding day but even with things before and after the wedding. I honestly don't know what I would have done without her. She has such a beautiful personality and a soothing voice that kept me from freaking out when I was on edge. As a bride, the last thing you want to do is have to worry about the little details of your big day (especially since you are pretty much cut off from everything at the time) but you also don't want to have to make your friends and family work on your big day. Kristana will take care of everything from making sure things run on time, making sure you have your space, to getting the gifts and other belongings safely to where you want them to be. There is no one in the world more friendly yet professional than Kristana and I am truly thankful for her.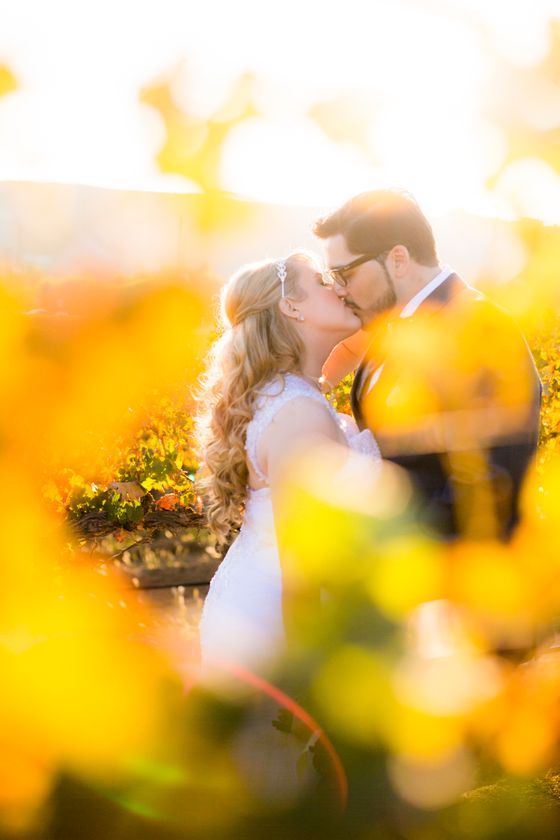 Christian & Kelly
My wife and I had Kristana as our Coordinator for our wedding at Leoness Cellars Winery in November of 2014. When we first started planning our wedding, we knew it was going to be under 100 guests and since the package with Leoness Cellars covered a lot of the coordinating, we didn't see the need to bring in any outside help. Cut to a few months before the wedding, and my wife and I are about to explode from "hands-on" family stress, and that's when we decided that bringing in some help might not be a bad option. We were introduced to Kristana through our photography vendor, Spotlight Studios, as she was their in-house wedding coordinator. After a few phone calls and a meeting, we decided to bring her into the fold without even looking into or considering another coordinator. At first we thought, "Wow she's so young!", but she presented herself so professionally that we instantly put our trust in her abilities. In our one-on-one at the winery we went over more details and Kristana got to know us. We ended up sharing stories over some wine tasting and really just connected as people. In that time spent together, Kristana let us vent all of our frustrations and stresses about the wedding. She was a wonderful support and was so genuine in letting us know that her number one job was making sure WE were happy. Not the venue, not our parents, US. She was on our side, 100%. That meeting singlehandedly turned the wedding around for us, especially for my wife who had almost given up thinking she would enjoy her own wedding. The details of the wedding day are a blur, but throughout it all, Kristana was on point. We're so happy to have worked with her and cannot recommend her highly enough. In this day and age of smaller weddings and idea-mining websites like Pinterest and Etsy, a wedding coordinator can seem like an unneeded expense. All I can say is that having Kristana there making sure things ran smoothly but also as an extra emotional support, was indispensable.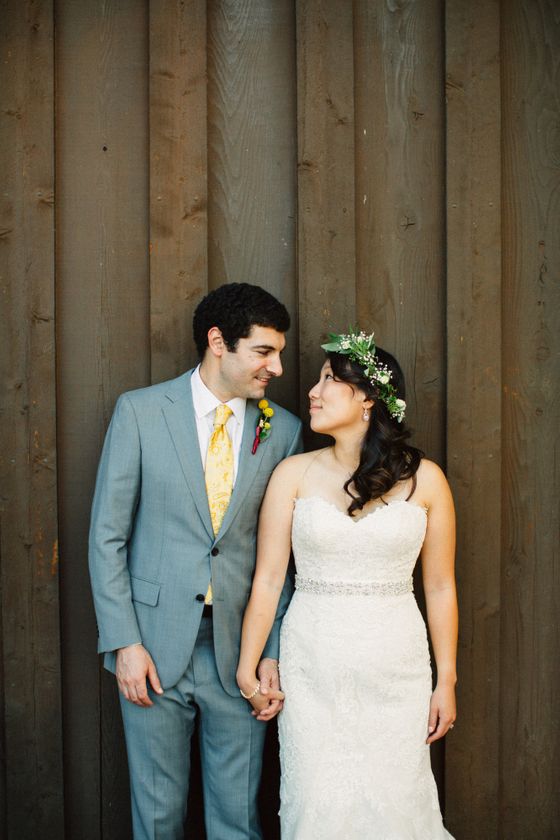 Rowan & Robert
Kristana was so friendly and personable! I loved getting to know her 1-1 as a person, and she was the most flexible and patient coordinator ever. When our florals got messed up, and we were short one boutonniere for the groomsmen, and one bouquet for the bridesmaids, she patiently made them for us with the extra floral designs we had. I loved working with her, and would highly recommend her to anyone!
Jenn & Danny
Kristana helped me so much with my peace of mind on my wedding day. She took care of all of the details and all of the vendors, so I did not have to worry. She also helped call me down from freak outs leading up to the wedding. She really and truly cares about her clients, you become part of her family. I highly, highly, highly recommend her.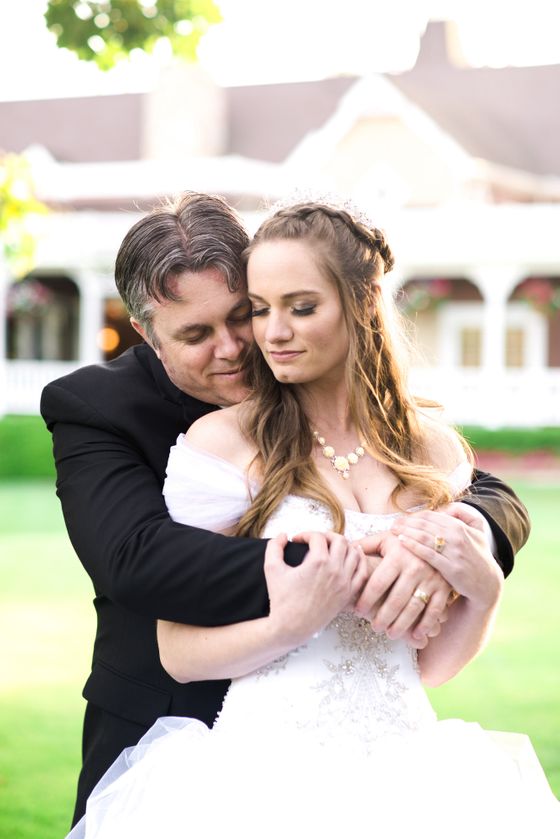 Jennifer & Chris
Everything about our experience with Kristana was exceptional! She made my husband and I feel so comfortable and relaxed while trying to plan our dream wedding. She was always there to help when I needed suggestions for vendors or even just when I had general concerns. No matter when I reached out to her she was there with a prompt response. She does go above and beyond to help out her clients especially when you get close to the day of. It gave me and my husband such peace of mind to have her along for the ride with us and I have no doubt that our day went as smooth as it did because we had her on our side. You will not regret booking with Kristana!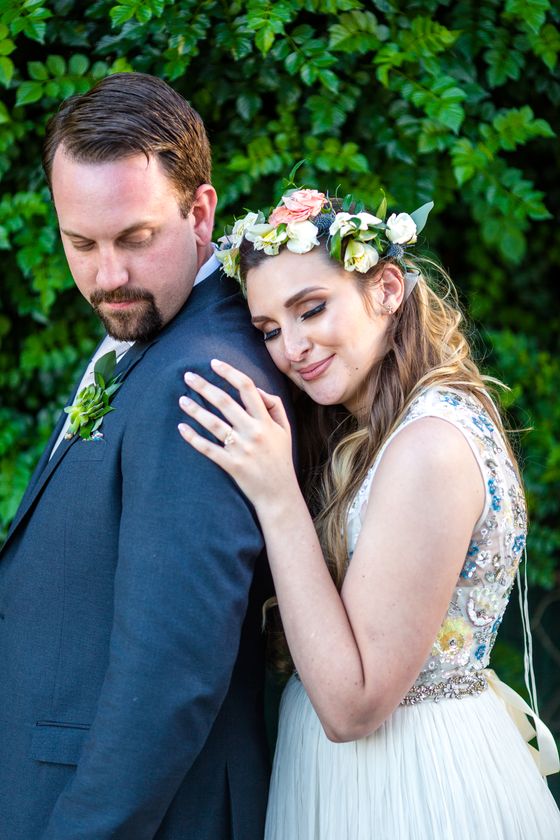 Sophia & Craig
Kristana was extremely attentive at what my needs and desires were from the ceremony to the reception, and she made sure to wrangle all of our vendors before the date and ensure that everything was planned and taken care of before the actual day of. Her timeline for the day was amazing, and every single person from the florist to family was included on it.
On the day of the wedding, Kristana was once again phenomenal. My husband and I were both truly able to enjoy the day without any hiccups or snags, and we had a blast! We received many compliments from family who wanted us to let Kristana know how professional, kind, and sweet she was when she did interact with them. But the biggest one that we heard (and noticed) was that she was always in the wings of the wedding, never in the spotlight, but always making sure that everything was going perfectly.